Flying over the snowy Balkans will take your breath away.
As we landed in Sofia, Bulgaria we were a bit nervous looking at the small towns below us and as we got our taxi and drove into the city we were not sure what to expect.
But what a pleasant surprise it was as we made a turn onto coble stone streets and old buildings on each side of us, it took my breath away.
Sofia is a wonderful city combined with new and old buildings. The modern and the old history of the City gives you best of both worlds and I loved that.
The History:
There is so much to see and learn about all over Bulgaria. In Sofia we did the Sofia free walking tour and it was worth every step. The students who run the tour are so friendly and I learned so much from them about their beautiful city and truly felt honoured to be there.
All over the City you will find a piece of History.
Churches, ruins, world war memorials, everything you can think of.
In Sofia the metro station is incorporated with the ruins and it is amazing to think that you are walking on thousands of years of history.
Getting around:
We walked every where. I think it is definitely the best way to explore a country and see all things you would most probably of missed while driving in a taxi.
Other than walking, the taxi services are easy to use and they are all over Sofia.
You can download the YELLOW taxi app and arrange for a taxi to pick you up via the app which is so easy and convenient.
Food:
Bulgarian traditional food is lovely. It is big portions and so filling and tasty.
Kebabs are big in Bulgaria and Macedonia. I would describe their food as being a mixture of Italian and Greek food so you are bound to enjoy each meal you have.
Their local beer is very tasty and we made sure to have as many different ones as possible.
We also visited  their local shops and you will not believe how fresh everything is and for how cheap you can buy groceries.
So, if you don't feel like takeaways or restaurants feel free to visit their local super market and be sure to have a fresh and tasty meal for very cheap.
Check out the top 10 things to do in Sofia
https://www.tripadvisor.co.za/Attractions-g294452-Activities-Sofia_Sofia_Region.html
So after SOFIA we went to Plovdiv that was voted Cultural City 2019 ( I am not 100% sure if that is the exact name ) but it deserves all the awards they can give them.
What a beautiful place.
It is basically a town for pedestrians as no vehicles are aloud to drive in the old town.
Walking down the streets of Plovdiv you feel like you went back in time with beautiful, well looked after very old buildings on each side filled with restaurants, coffee shops and little boutiques.
The History:
I found it astonishing to know that right underneath these beautiful coble stone streets there is a massive roman stadium built by the Romans thousands of years ago and a part of it was excavated so you can actually see a part of the stadium.
I almost started crying when we came up the hill and saw the ancient roman amphitheatre.
I could not believe that I was standing right where the romans lived and built the things we only see on TV.
We went on the free Plovdiv walking tour as well and it was great.
Getting around:
Plovdiv is not very large so walking is basically the only thing you can do as vehicles can't even get into the city centre / old town.
Check out the top 10 things to do in Plovdiv
https://www.tripadvisor.co.za/Attractions-g295391-Activities-Plovdiv_Plovdiv_Province.html
After Plovdiv we went to Veliko Tarnovo. The weather was so bad and cold but I feel like it fits the feel of Veliko Tarnovo perfectly. It is an old town with so much history and culture.
You can visit the Kings Fort just outside the town. It is very exciting and cool to be walking there but to be honest, I liked it more when we were standing on the hill and just looking at it rather than walking in or between the ruins as it is only ruins which is more like just pieces of walls but still it was an amazing feeling to know that some King and his people lived there a very, very long time ago.
We did the Veliko Tarnovo Free walking tour as well which really gave us a great understanding of the history and the events that occurred there thousands of years ago.
Check out the top 10 things to do in Veliko Tarnovo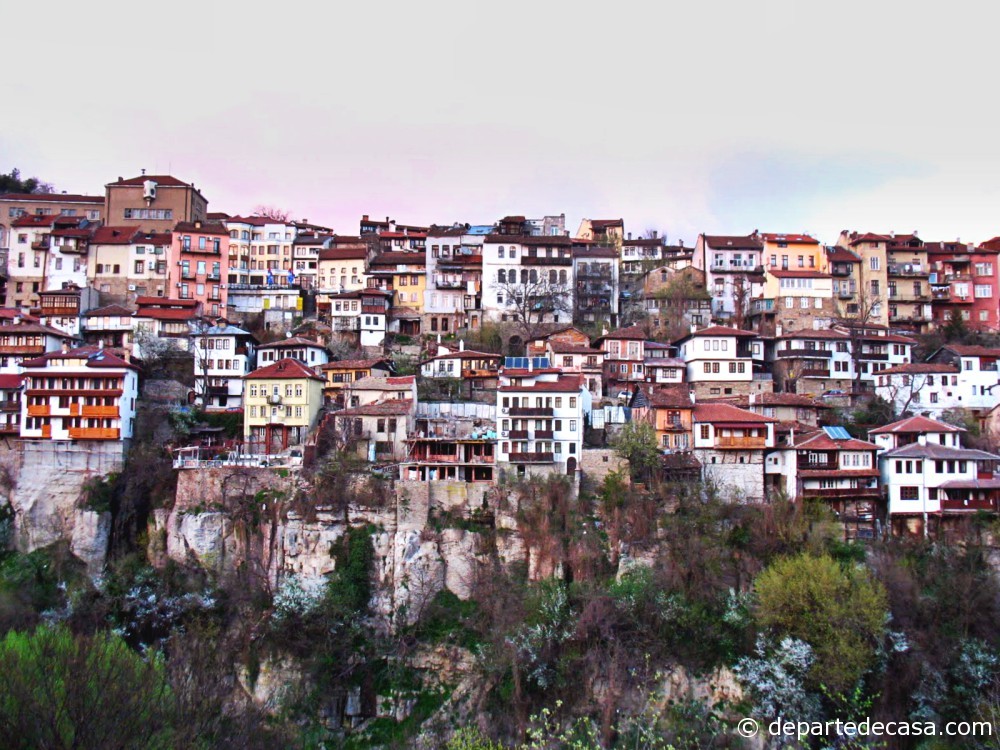 https://www.tripadvisor.co.za/Attractions-g303653-Activities-Veliko_Tarnovo_Veliko_Tarnovo_Province.html
Overall I loved Bulgaria and Sofia is truly a place I would live in and start a family and so on, mostly because it is a city but it typically European .
The Bulgarian people are friendly and welcoming. I noticed that they are the type of [people who wears there emotions on their sleeves. We walked past a few people and a restaurant once where the people had words and were not afraid to vocalize their feelings.
But I love that.
Bulgarian food is amazing and I miss it so much so should you visit Bulgaria and Macedonia you should know that you will not be starving at all.
As Bulgaria has their own currency it worked out much cheaper than the other European countries so we had a European holiday but for much cheaper than it would of been in Italy for instance.
If you are looking to visit Bulgaria and have questions I will be happy to answer it for you and tell you more about it.
It is a country worth visiting.